Hey loves! Hope all of you had a wonderful weekend :) Here's how I spent mine...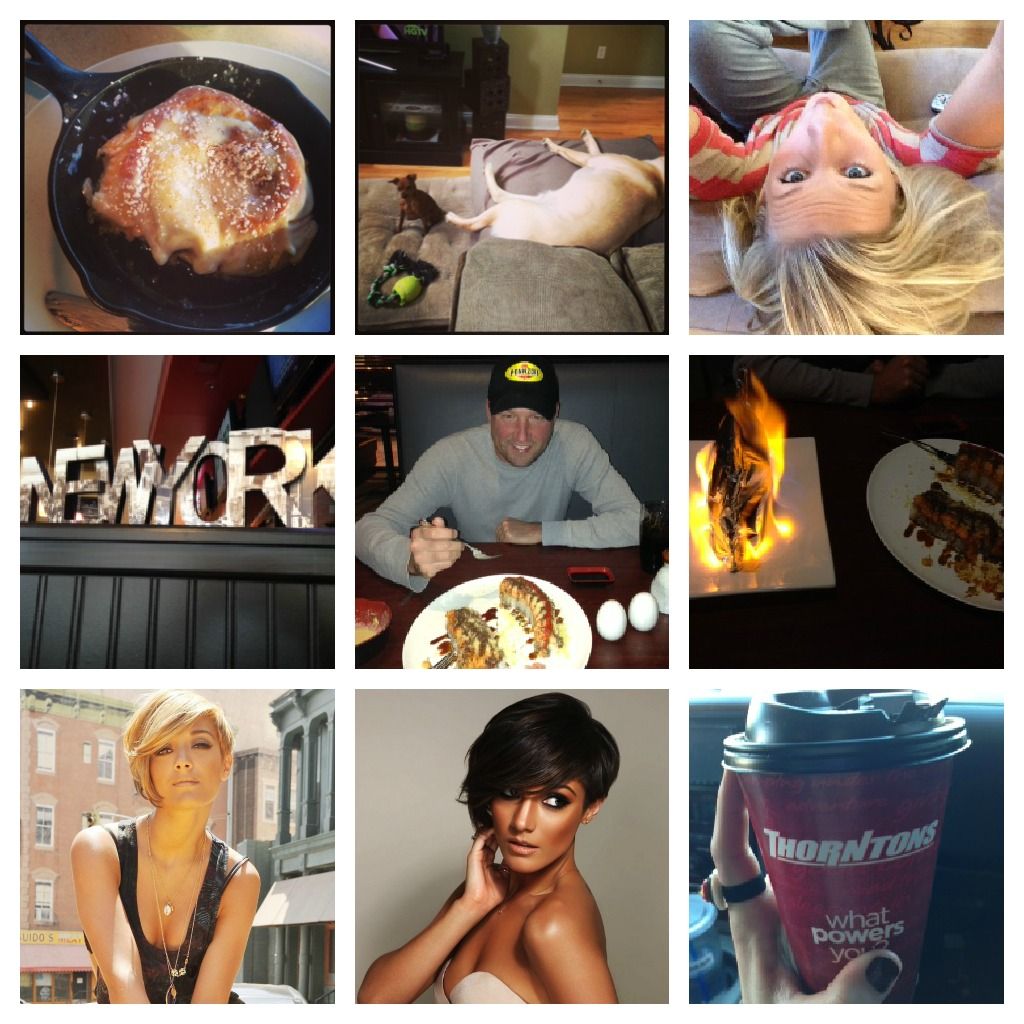 Ate a ginormous cinnamon roll at Wild Eggs. Jason & I decided to go out for an early morning breakfast. Highly recommend this place for all of you around Louisville :)

Spent Saturday afternoon being lazy watching the Cardinals & Kourtney & Kim Take Miami. The dogs were enjoying the lazy day after we got back from our long walk.

This is how I communicate with Jason now. He has been literally livng in the basement since he got a new tv. So while he's watching NBA games I'll send him goofy texts to see if he wants to come hang out with me :)

Spotted this New York sign at a pizzeria here in town. I'm thinking I can totally make this a DIY project with wooden letters, scrapbook paper & modge podge. Hobby Lobby here I come!

We had sushi night with a couple of friends. These are from a place called 'Soro' but we also tried Sake Blue for the first time. Both very good! Jason is becoming quite the sushi connoisseur!

Found this hairstyle! This is Frankie Sanford from the band The Saturdays. I am dying over her hair! You can see it above in both blonde & dark brown. What do you think?? Too asymmetrical? I always find the cutest short syles when I'm in the 'growing my hair out' stage.

I had a few showings on Sunday morning & it was c-c-cold! It was definitely a coffee kind of morning!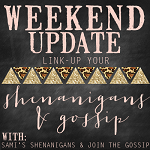 What was the highlight of your weekend??
xo
Sam
6 Comments »