So ladies...Since we are in the prime time for real estate right now, I thought I would share some of my tips for selling a home in any market out there. These are mostly affordable tips & tricks to make your home appeal to buyers out there and to maximize your dollar :)


De-clutter ALL of your surfaces...
Do not leave your bathroom vanities like this...
Instead, aim for something like this...
Do not leave your kitchen like this...
Instead, go for this...
Paint your trim... casings, baseboards, etc.
It is amazing what a difference this makes. It will brighten up your space and just look new & fresh. At the very least, clean your trimwork thoroughly.
These do not cut it. Either replace them with custom blinds, or just lose them all together & hang a sheer, lightweight curtain.
Update your hardware & fixtures..
Cabinet door hardware, door knobs & hinges, light fixtures.... these make a big difference. They can age your home....
Or totally help your case...
Don't want to shell out the dough to replace everything? Check craigslist or amazon for deals. You can also even paint your existing fixtures - Rustoleum sells an oil rubbed bronze spray paint.
Remove oversized/extra furniture & stuff..
Too much furniture in a room can make it appear much smaller. Potential buyers want to visualize how thier own furniture will fit the space, they can't do this if the room is overflowing. Buyers also want to imagine growing into a home, if your closets & cabinets are overflowing, this will not help your situation. You want to showcase all of your storage areas by keeping them only half full.
Don't...
Do...
Spruce up your outdoor spaces...
If you have patio furniture, put it out! Go the extra mile with cushions & throw pillows. Front porch? Hang a seasonal wreath on the door, get a solid color door mat & a few potted plants. Freshen up the paint or stain on your front door.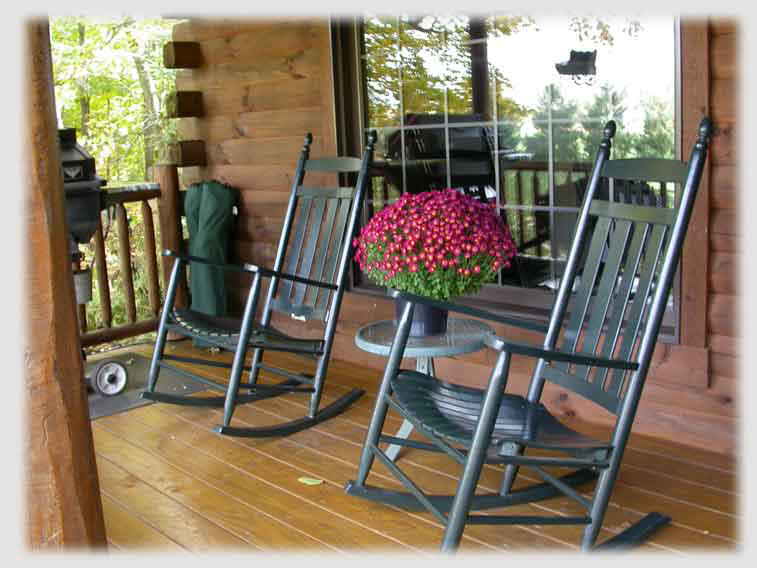 The little things really do make a difference. You think people can look past some of these minor issues, but they make a big difference in how buyers perceive your home.
More to consider...
- clean off your refrigerator. No calendars, pictures, etc.
- when in doubt, go neutral with paint colors
- keep bushes, lawn trimmed & neat
- address any smells... smoke, pets, etc.
Anyone out there looking for a house? What turns you off?
13 Comments »