Hi loves. It's Sunday. We all know what that means. Time for yet another link-up for the Sunday Social. I know I missed out on the music edition last week, but alas, I'm back for the fashion edition.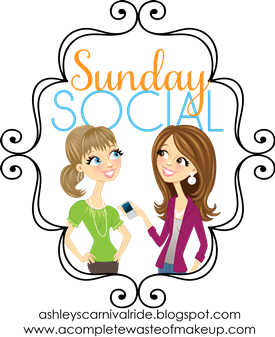 What is your favorite store to shop at?
Oh geez.
-Target
-Versona
-TJ Maxx
-Goodwill (um yeah, I have found some awesome steals)
-Consignment stores
-Random boutique stores
-Express
-Etsy
If you could afford anything and everything, which designer brand would you covet?
I really am not one to covet after a specific brand. I really like Elizabeth & James. I also would absolutely LOVE to try a ton of the up & coming designers on Etsy like...
-
Pink Sand
-
Blush Fashion
-
FM908
Must have closet staple?
-skinny jeans
-wedges
-grey t-shirts. You can dress them up or down
-a great pair of denim shorts
-a great pair of bootcut jeans
-neutrals... black, grey, white, etc.
Best clothing deal you've ever gotten?
I would have to say... my two express dresses from Goodwill.
HERE.
Style you would love to try?
Boho chic. Tribal.
That's all for today! Happy Sunday!
xo
Sam
6 Comments »