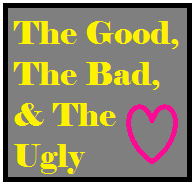 Good:
-Keeping it consistent working out - Bodyrocking 5-6 days each week. Plus I'm still running with the
pup a few days a week.
-Setting up a plan for September to use only cash, to reign in my spending even more than usual, so I can really focus on paying off my car before the end of the year.
- Pumpkin Spice Lattes. Sooo ready for these.
- Trying out Hot "Vanilla" instead of Hot Chocolate at home. Pleasantly surprised.
- Starting with cleaning a new clients house this week. It's a converted barn & HUGE, so unconventional but really neat.
- Got my new mailers sent out to real estate clients - each one comes with a 10% off Lowes coupon. Yay!

Bad:
- Skipping a friends baby shower & a friends wedding shower in favor of celebrating a friends birthday on the river. Fair trade off in my book!
- Invisible fence is broken - surge damaged. ( Sitting here as we speak waiting for the service man to arrive and charge me $89/hour.) Sweet!
- Car insurance. Health insurance. Ugh. Just UGH! I just hate spending money things like this!

Ugly:
- I have TWO bug bites... on my FACE! Literally got home from hanging out poolside with my friend Holly, looked in the mirror, and saw these huge bites on my face. One on my forehead, one on my cheek. Nice. What in the world do I do about this? My normal routine with bug bites is to scratch them until they scab - gross! - but I don't think that's a very hot idea for my face, huh?



3 Comments »